Cruise Specials
Looking for an deal on your trip to Antarctica or the Arctic? Look no further! We have cruise specials for both 2022 and 2023 departures. If you would like to learn more about specific promotions please contact our team for more information!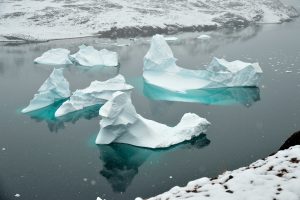 Sep 12th, 2022 - Sep 20th, 2022
Prices from $3,350 to $10,100
The East Greenland – Scoresby Sund cruise crosses the Arctic Circle into the home waters of multiple species of whale. The expedition will spot huge icebergs as it journeys into the largest and deepest fjord system in the world...
Feb 17th, 2023 - Mar 20th, 2023
Prices from $28,450 to $40,950
Join us for an exploratory voyage to some of the most iconic sights of the Antarctic Peninsula: the rarely visited volcanic Peter I Island, the Ross Island huts of historic British explorers Ernest Shackleton and Robert Falcon ...