Arctic animals
There are many animals who call the Arctic home, whether they are year-round or seasonal residents. These animals have adapted to the region's cold temperatures in different ways! Some, like the Arctic Fox, grow a thick and white winter coat to keep them warm and camouflage themselves from predators. Other animals, like the chipmunks and some bears, hibernate in pits or in underground burrows to escape the worst of the cold. Still, others like the Arctic Tern, only live in the area during the summer months and then migrate to warmer areas when the weather turns cold and food becomes limited.
Wildlife that may be seen during the Arctic cruise season on an Arctic expedition includes:
Whales

Polar Bears

Arctic Fox

Birds

Walrus

Svalbard Reindeer

Puffins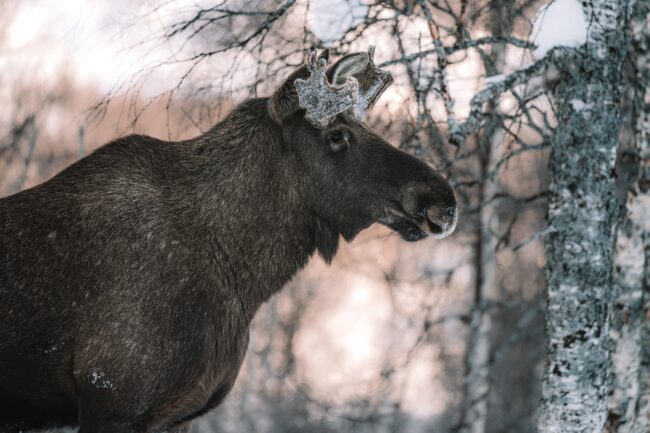 Northern Norway
In addition to viewing mountainous Atlantic coast lines and high-Arctic landscapes, cruising to Northern Norway brings the opportunity to see some of the world's most wondrous wildlife.
A trip to Northern Norway may yield the following wildlife sightings (some may require day trips to National Parks):
Whales: Humpbacks, Minkes, Orcas, Pilots and Sperm

Eurasion Lynx and Wolverine

Seals

Moose/Elk

Brown bear

Greenland
Greenland has the distinction of being the largest island on Earth with the smallest population of any country. Most of the island is covered by the Northern Ice Cap but that doesn't stop wildlife from inhabiting the island.
Depending on the trip and time of year, some of the wildlife you may see includes:
Whales: belugas, blues, fins, Greenland whales (a.k.a. Bowhead whales), Minkes, Narwhals, Humpback and Sperm

Svalbard reindeer

High Arctic bird species such as Long-tailed Skua, Turnstone and Grey Phalarop

Musk Oxen

White-tailed eagles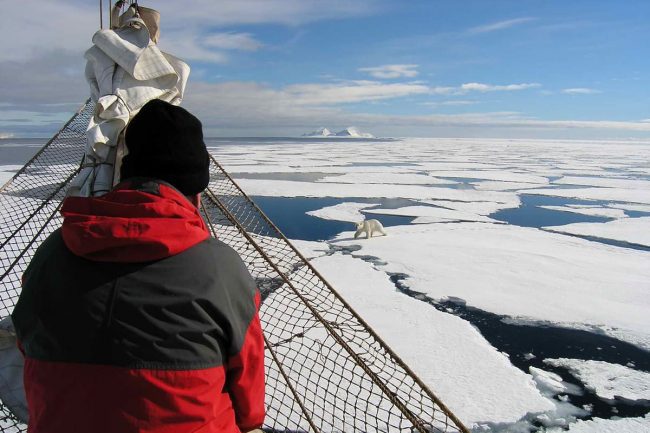 Svalbard
If your dream is to see Polar bears, then a trip to Svalbard is what you need. Located 600 miles south of the North Pole, it is the largest wilderness area in Europe. The region features rugged mountains and rolling tundra that offer plenty of opportunities for hiking and snowshoeing.
Depending on the tour, travelers may see:
Whales: Bow and Beluga

Polar Bears

Reindeer

Arctic fox

Walruses

Seals

Ivory Gull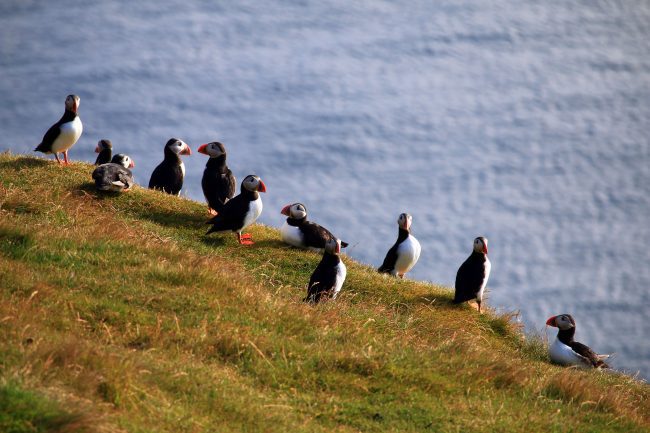 Polar Holidays has been traveling and booking expedition cruises to the polar regions for almost 20 years. We are familiar with the seasons, the destinations, and the environments! We love to share our deep passion for the polar regions with travelers and explorers. You can expect to be enriched by our in-depth knowledge of the Arctic and Antarctic regions and dazzled by the incredible landscapes and wildlife unique to the area on one of our luxurious cruise ships. Our experienced operators are here to help you choose the best tour for your needs and interests. We offer a complete service, taking care of the details so you can enjoy the cruise of a lifetime! Contact us today to get started!