Many people know of Antarctica, but most do not realize you can travel to Antarctica with your friends, your family, or by yourself! This trip can be a reality on your bucket list and does not have to be just a dream. The biggest question is, can you travel to Antarctica? The answer is YES! Let me tell you how! There are numerous Antarctica tour packages to choose from, have a look or let us help you look at the options that are the best for you! Our phone number is listed on our home page, as well as at the bottom of every page.
Flying To Antarctica
Flying to Antarctica is possible, but it is less common and more expensive than standard cruise options.
We offer 3 flight options:
Fly both ways – from South America to Antarctica & back

Fly to Antarctica & cruise back

Cruise to Antarctica & fly back
There is only one company that flies directly to the south pole, and they charge about $93,000 USD per person. This is not a trip for the average traveler. It is more common to fly to South America or South Africa, and then catch a cruise to Antarctica. This is also more affordable for most travelers. 
We find that travelers interested in flying to Antarctica are interested for a few reasons.
 You get to view Antarctica from the sky! It is incredibly beautiful and a bucket-list item for many. 
 Some passengers experience sea-sickness while sailing through the Drake Passage. This section of the journey is the first 2 days of cruising, and the last 2 days. The Drake Passage is notorious for causing motion sickness in susceptible travelers, and it can be avoided completely by flying.
 Flying not only saves you from sea-sickness during part of your cruise, it also gets you to the seventh continent much quicker. Instead of reaching the continent in a few days, you will arrive in a few hours (2-3).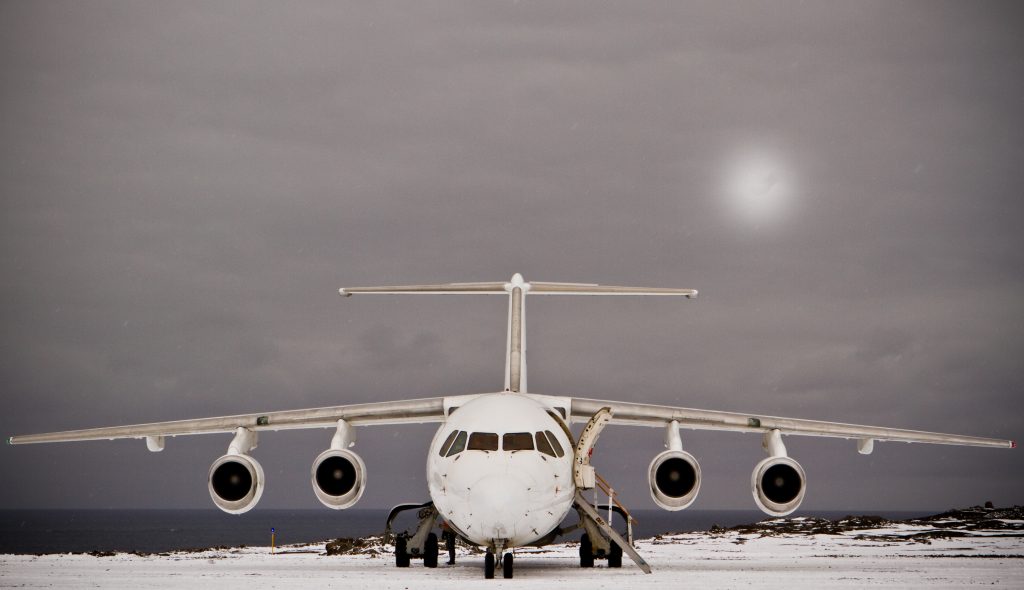 Take An Antarctic Cruise
The most common way to travel to antarctica is to cruise from South America. Many Antarctica tour packages would start by flying into Buenos Aires (if traveling from the U.S. or Canada) and catching another flight to Ushuaia, Argentina. The reason you cannot travel straight there is because it is a smaller airport and not many airlines make direct flights from the U.S. 
From Argentina you will get aboard a cruise ship, size will depend on tour package chosen and how much you want to spend on your Antarctica trip. The cruise to Antarctica you choose will strongly depend on your adventure level and budget. Some Cruises only cost about $5,500 USD and others can get up to $25,000 USD. There are many more antarctica cruise options to choose from than there are flights, and this is a main reason as to why it remains the most popular way to travel to Antarctica!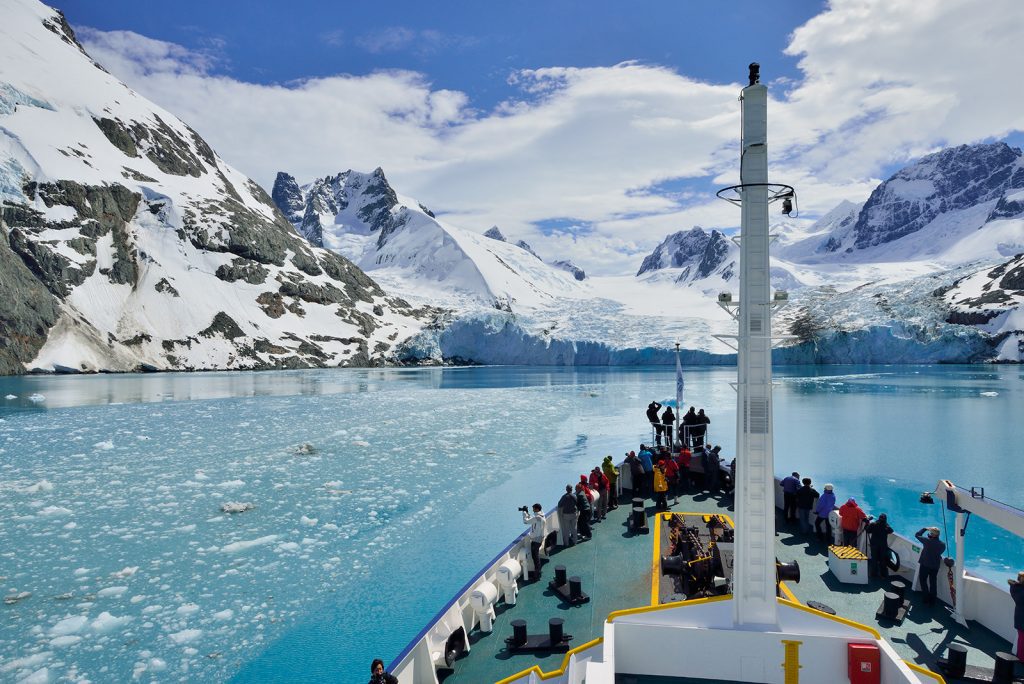 How Long Does It Take To Get There?
Once on the ship, it will take about two days at sea to reach the first portion of the Antarctic. This is when you will begin to see icebergs and ice caps, how you always envisioned. Although sailing to the south pole may seem time consuming and a lot of work, it remains the most adventurous way to travel. Encountering 40 foot swells while sailing there can make the trip that much more fun. Your travel guide will navigate you through the entire cruise, and make sure to provide you with any sight seeing during your time at sea! They make sure not to let you miss any important detail of your Antarctica trip, or get too bored at sea. Cruises also have experts aboard who give many talks about local wildlife, geology, and history! There is plenty to see and do aboard your cruise ship while you wait to reach the snowy banks of the continent.
Have Questions?
If you have any questions about how you can travel to Antarctica, please contact us and use our team as a resource! The Polar Holidays team has a decade of polar travel experience, especially to and from Antarctica, and would love to assist you in planning your trip. We are happy to speak over the phone with you, or you can send us an inquiry and we will get back to you as soon as possible. Happy traveling!