A solo trip to Antarctica can be one of life's most fascinating and memorable experiences. The frozen continent remains one of the world's underexplored frontiers, with so much to experience. Still, only a small fraction of people will ever see and explore it.
The sublime, wind-scarred ice sheets, the abundant marine life, and the stark contrasts between the dark, cold ocean and the blinding white snow. These, as well as remnants left by the early explorers like Ernest Shackleton, are unforgettable. 
Why Antarctica?
Antarctica is not often the first place people think of when researching destinations for their vacation. However, as one of the most unique continents on earth, a cruise to Antarctica provides an experience unlike any other. 
Antarctica is one of the continents that remains mostly untouched in its natural beauty. Tourism is increasing, but still on a very small scale, and most of it doesn't interfere with the stunning scenery and wildlife. If you are wondering how big Antarctica is, with a surface area of 14 million square kilometres, it is massive. You'll see the stars more brilliantly than ever due to the lack of light pollution. Below the skyline travellers will see beautiful icebergs, as well as seals and penguins of many species.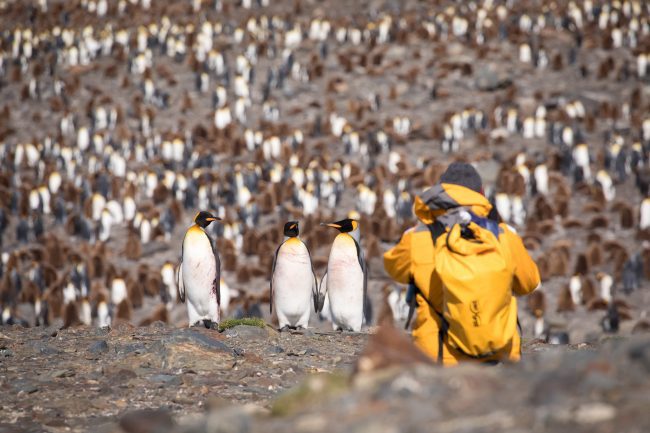 Only a small number of people are permitted to disembark in each area, and only for a few hours each day. You are unlikely to see people from other cruise ships, and will spend time viewing the continent from your cruise ship, as well as exploring on land.
Things to Do Solo on an Antarctica Cruise
Some of the best things to do as a solo traveller include:
Whale Watching – One of the most thrilling adventures in the Antarctic! There are many different whale species to spot during the summer months, such as the majestic Humpbacks, the playful Orcas, and the elegant Minke.
See an Active Volcano

– Antarctica is home to the world's southernmost active volcano. Mount Erebus is one of the four volcanoes that form Ross Island, and part of the awe-inspiring landscape in the Antarctic. Observation Hill gives a panoramic view of Mt. Erebus, where it is thought that there are many undiscovered volcanoes still lying dormant below the ice.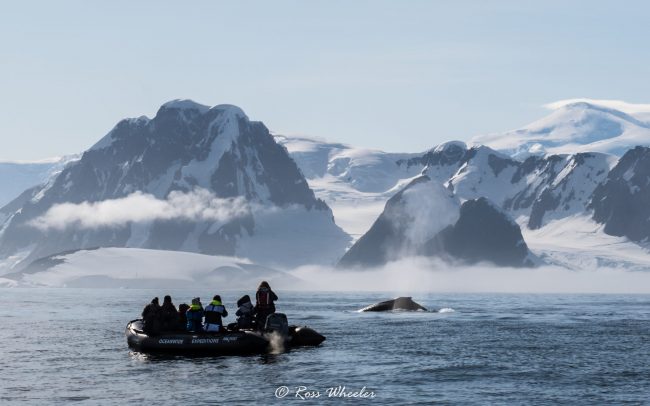 Hot Spring Bathing

– If your cruise to Antarctica makes it to

Deception Island

– this is a natural island with an active volcano that heats areas of its black beaches. Beyond the relaxing experience of enjoying the hot springs, you will also see a rare sight: a layer of volcanic ash atop the glaciers. Who knows – if you are lucky, penguins may swim in the same area of the springs as you, so watch for company!

Watch the Penguins – Penguin spotting is an incredibly fun activity. There are thousands of Chinstrap, Gentoo, King, Adelie and Magellanic

penguins

on the continent, and plenty of Emperor Penguins too. There are many excellent spots to search in the South Shetland Islands and Baily Head.
Experience the 'Kodak Gap' – Another fantastic attraction are the sheer cliff faces blocked by icebergs, known as the "Kodak Gap." It is located in the Lemaire Channel, one of the most visited places in Antarctica. There are plenty of other photographic highlights.  Not sure what to bring? Look here.
Enjoy the View From Above

– You can take a

helicopter ride 

for an aerial view of the frozen continent! Experience the most spectacular view of all the wildlife, volcanoes, and icebergs – not unlike the views in an amazing nature documentary!

Scuba Dive – Although the water is freezing cold, the beauty below the surface is magnificent. Explore the Antarctic waters on a guided scuba dive. Take a look at

options

for seeing the beautiful landscape underwater.

Go Kayaking – There are many

kayaking adventures

available with groups, allowing you to get up close and personal with the immense landscapes and its teeming wildlife.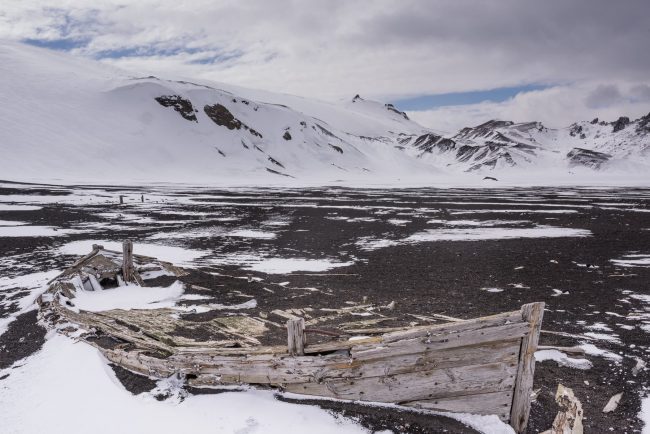 Find Its Hidden Secrets

 – From the

abandoned buildings

to the Lenin bust facing Moscow from one of the most difficult places to reach on earth, Antarctica's past has left many intriguing marks on the continent. You never know what you may find while exploring it!
What is it like to travel to Antarctica Solo?
Travelling alone on an Antarctica cruise can sound like an overwhelming experience. However, if you do choose to travel to Antarctica solo, you'll be pleased to know arrangements are in place. You can either be matched with someone for no additional cost and share a cabin, or you can pay a single's supplement. The reason for charging a single's supplement is due to the need for a private cabin being more costly than finding one for a couple. 
Many of the activities available when you arrive are done as groups, so there will be plenty of people to meet and spend time with. There is camping, kayaking, swimming (the polar plunge), and even cross-country skiing.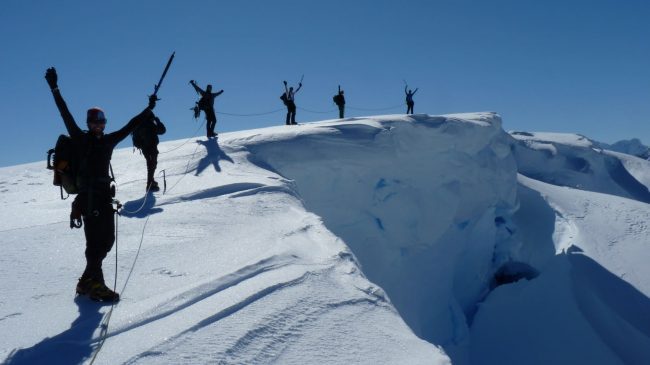 If you choose a cruise, you will also have plenty of opportunities to meet other like-minded travellers who are just as interested in the continent of Antarctica as you are. There's a good chance you will not be the only solo traveller on board. That just means even more opportunity to meet individuals in similar circumstances.
Finally, most cruise ships have an open seating policy at dinner – you can move around and converse with others as you like. It makes for a truly friendly atmosphere with everyone chatting and mingling.
Solo Travel Choices
Traveling solo in Antarctica is going to be one of the most exhilarating experiences – you will make new friends and see the pristine regions of Antarctica together.
What is important is that you come prepared. Do your research and choose the cruise or air travel plans that best suit the kind of experience you are looking for. An Antarctica flight can be expensive, so watch out for the best deals for solo travellers.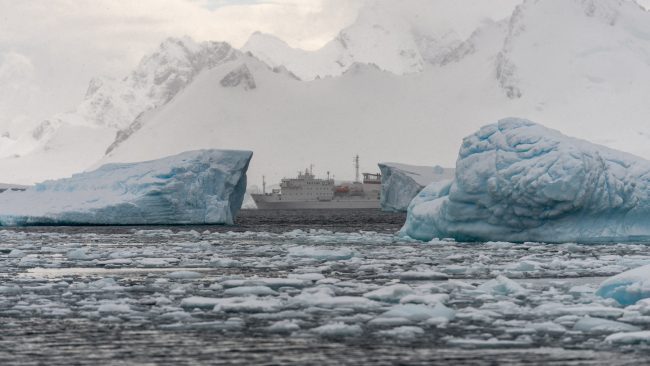 Cruise Ship Types
The type of Antarctica cruise ship you choose can play a considerable role in the type of travel experience you end up with.
Luxury ships are bigger and have a much wider range of facilities and activities. However, they are also more costly and are not as focused on one type of activity. They also provide fewer activity adventures such as camping on Antarctica. Smaller ships will allow you more time on land. Therefore, you might want to consider something smaller for a more personal experience with the Antarctic.
As a solo traveller, you can often opt to try for an expedition ship as well. These tend to hold only 50-100 passengers, allowing a more tight-knit experience. These expedition ships still have showers in the rooms, a small library and other amenities to make your Antarctica cruise comfortable.