If you've ever dreamed of cruising to Antarctica, this article is for you! I'll be sharing all of my experiences on Antarctica cruises, from what to expect onboard to the exciting excursions available. Whether you're planning your own Antarctic adventure or simply curious about what it's like, read on for a firsthand account. Bon voyage!

If you're considering an Antarctica cruise, you might be wondering what the experience is like. Here's a quick overview of what you can expect on a typical Antarctica cruise.
Most Antarctica cruises depart from either Argentina or Chile, and the journey to the Antarctic Peninsula takes two to three days. During this time, you'll cross the Drake Passage – one of the most treacherous stretches of water in the world. But don't worry, your experienced captain and crew will get you safely to your destination.
Once you reach Antarctica, you'll have the opportunity to explore by small boat, go on hikes, and even camp overnight on the continent. You might also see some of the local wildlife including penguins, seals, and whales!
No matter what you do on your Antarctica cruise, it's sure to be a once-in-a-lifetime experience. So if you're an adventure-seeking traveler, this is definitely the vacation for you.
What to expect on an Antarctica cruise
Antarctica is the world's coldest, windiest, and most isolated continent. It's also home to some of the planet's most amazing wildlife – penguins! If you're thinking of taking an Antarctic cruise, here's what you can expect.
Most Antarctic cruises depart from Ushuaia in Argentina, the world's southernmost city. Ushuaia is sometimes referred to as the "end of the world." The journey across the Drake Passage can be rough, with strong winds and waves. But it's worth it for the chance to see icebergs, glaciers and wildlife up close.
Once you reach Antarctica, you'll have the opportunity to go on excursions ashore. Popular activities include hiking, kayaking and visiting research stations. You'll also have plenty of time to just sit back and enjoy the incredible scenery.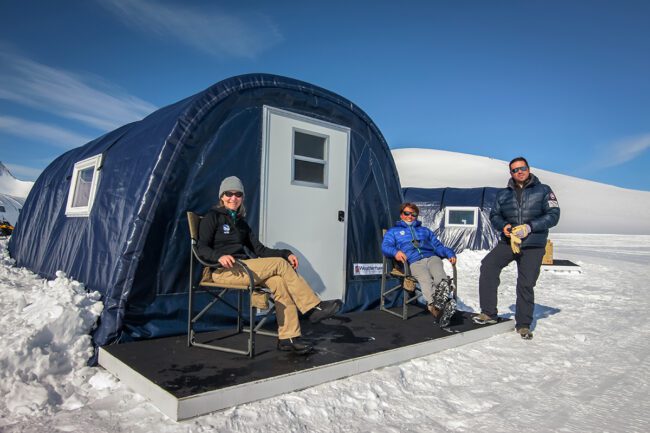 How to choose the right cruise for you
Choosing the right cruise can be a daunting task. There are so many options and variables to consider, from destination and budget to ship size and amenities. But don't worry, we are here to help!
Here are a few things to keep in mind when choosing a cruise:
Decide on your must-haves: What are your deal-breakers? Be sure to choose a cruise that has everything you're looking for, whether it's non-stop entertainment or ample opportunities to relax.
Consider your travel companions: are you bringing the whole family? Just a few friends? Make sure to pick a cruise that will accommodate your needs and provide plenty of activities for everyone.
Choose your perfect destination: there are cruise options to nearly every corner of the globe. Do you want to explore antarctica a new culture? See the sights of a major city? Or just relax on a beautiful beach? Pick a destination that's right for you and get ready to set sail!
What to pack for your trip
When you're planning a trip, it's important to make sure you have everything you need. This can be a daunting task, especially if you're traveling to a new place. To help you out, we've put together a list of essential items to pack for your next trip.
A good backpack:
This is essential for carrying all your things, and it should be comfortable to wear for long periods of time.
A camera:
This is a great way to capture memories of your trip.
Clothes:
Make sure to pack clothes that are appropriate for the weather and the activities you'll be doing.
Shoes:
Again, make sure to pack shoes that are comfortable and suitable for the activities you have planned.
Toiletries:
Don't forget to pack your toothbrush, toothpaste, and any other toiletries you need.
Snacks:
It's always a good idea to have snacks on hand, in case you get hungry.
These are just a few of the things you should pack for your next trip. With these items, you'll be prepared for anything that comes your way.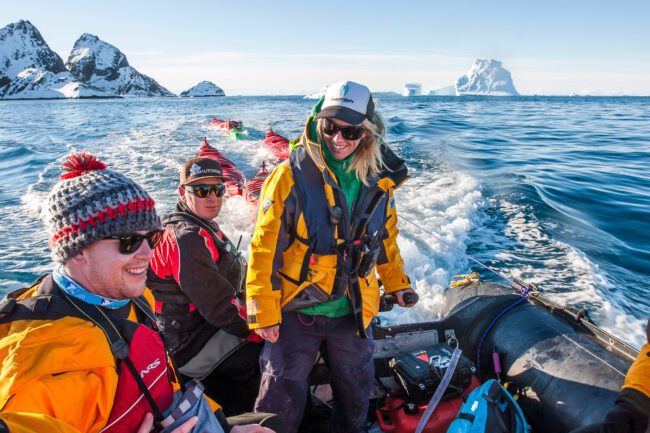 How much a typical Antarctica cruise costs
The average Antarctica cruise cost is about $8,000 USD per person. This includes the cost of the cruise, airfare, and other necessary expenses. For a more luxurious experience, some people spend upwards of $20,000 USD per person.
Most Antarctica cruises depart from Ushuaia, Argentina. From there, you will take a flight to Antarctica which is about four hours long. The average cost of a flight from Ushuaia to Antarctica is $12,000 USD.
Once you are in Antarctica, you will spend most of your time on the ship. The average cost of an Antarctica cruise is $120 USD per person per day. This includes all meals and activities onboard the ship.
If you want to add some extra activities, such as kayaking or hiking, you can expect to pay an additional $50-$100 USD per activity.
Overall, an Antarctica cruise is a once in a lifetime experience that comes at a high cost. However, many people believe that it is worth the money because of the incredible scenery and wildlife that you will see.
20 Things You Didn't Know About Cruising to Antarctica
1. Antarctica Is Warmer Than You Think:
Having heard the horror stories about just how cold it gets in Antarctica, you're probably picturing a frozen wasteland where the only thing to do is bundle up and stay indoors. But the truth is, Antarctica is actually an enjoyable place to explore as long as you have the right layers!
2. Cruise Timing Makes a Difference:
Travelers will always enjoy memorable experiences on their Antarctic cruise. But, frankly, which month you visit during the year makes a big difference in what you see and do.
December to February is high season for Antarctica cruises, and for good reason. This is when you're most likely to have sunny weather and calm seas. It's also the best time to see penguin chicks, as they hatch in November and December.
May to August is the shoulder season, when you'll find lower prices and smaller crowds. This is also a good time to go if you're interested in seeing whales, as they migrate to the area in search of food.
October and November is considered the off-season, as this is when Antarctica is in the midst of its winter. But that doesn't mean there's nothing to see and do. In fact, this is a great time to go if you're hoping to catch a glimpse of the Aurora Australis, also known as the Southern Lights.
3. Cruise Ships Don't Sail as Far South as the Antarctic Circle:
Those who have traveled to the Arctic might be familiar with the concept of the Arctic Circle. But did you know there's also an Antarctic Circle?
Most Antarctica cruises don't actually sail as far south as the Antarctic Circle, but if you're hoping to make the crossing, you can book a specific Antarctic expedition cruise to this region. These trips typically last at least three weeks, and they take you to some of the most remote and untouched parts of Antarctica.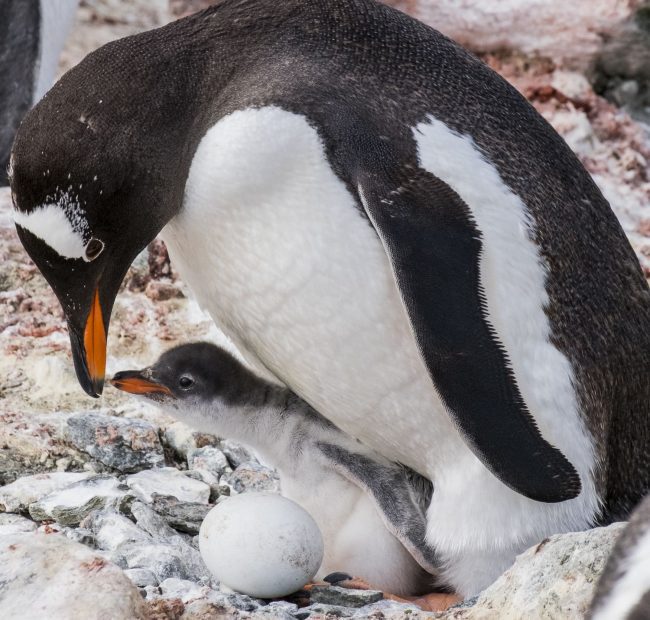 4. Penguins Are Even Cuter Than Expected
Everyone loves penguins, and there's no doubt that they're one of the main reasons people want to go to Antarctica. But even if you think you know everything there is to know about these adorable birds, you'll be surprised by just how cute they are in person.
From the moment you see your first penguin waddling along the shore, you'll be hooked. And when you see them swimming and playing in the water, you'll be even more amazed.
But penguins aren't the only animals you'll see in Antarctica. You might also spot seals, whales, and a variety of other birds.
5. You'll See More Than Penguins in Antarctica: The Seals
Although penguins are usually the star of the show in Antarctica, there are actually a variety of other animals that call this continent home. Seals are one of the most common, and you're likely to see at least a few of them on your trip.
There are two main types of seals that you'll see in Antarctica: fur seals and elephant seals. Fur seals are the smaller of the two, and they're known for their thick brown fur. Elephant seals, on the other hand, can weigh up to four tons and they're named for their long noses.
6. You'll See More than Penguins in Antarctica: Whales
It's difficult to beat the feeling of seeing a whale breach the surface of the water. And if you're lucky, you might just get to see this amazing sight while you're in Antarctica.
There are a variety of different whales that you might see, including humpback whales, blue whales, and orcas. Keep your eyes peeled, and you might also spot some dolphins or porpoises.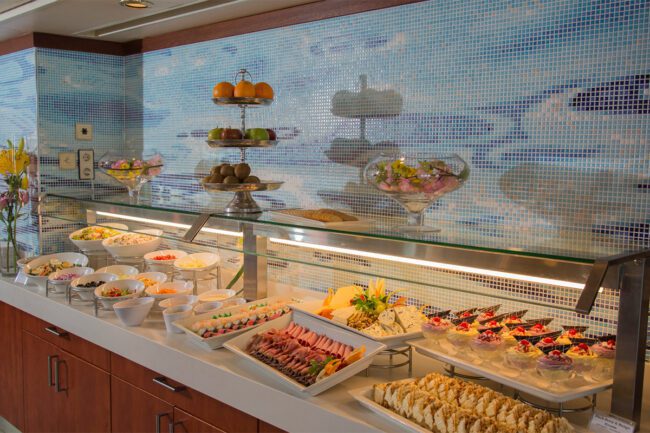 7. Cruise Ship Food Is Great, and Well Stocked For Your Journey
Cruise ships cannot take on fresh supplies of food while they're in Antarctica, so everything onboard has to be carefully planned and rationed.
But even with these restrictions, the food on an Antarctic cruise can be surprisingly good. There will be a mix of buffet and sit-down meals, and you'll have a chance to try some new and interesting dishes.
Of course, you'll also have the opportunity to eat some of the fresh seafood that's caught while you're in Antarctica. Whether it's grilled fish or lobster, you're sure to enjoy it.
8. Icebergs Are Bigger and More Plentiful Than Imagined
Travelers who have seen the icebergs in person always remark on how much bigger they are than they expected. And while it's impossible to get an accurate sense of scale from photos, it's still hard to believe just how big some of these icebergs really are.
In addition to their size, icebergs are also incredibly plentiful in Antarctica. You'll see them floating in the water, and you might even get the chance to walk on one if it's beached. Just be careful not to get too close to the edge.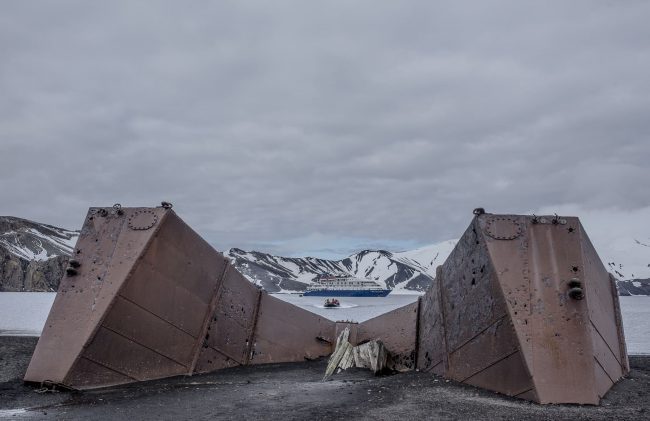 9. One Island Features Warm Soil, Volcanic Activity, and Whale Bones
Many travelers going to Antarctica are surprised to learn that it's actually home to a number of different islands. And while each island has its own unique features, there's one in particular that stands out.
Deception Island is an active volcano, and it's one of the only places in Antarctica where you can find warm soil. The heat from the volcano melts the snow, creating a small patch of land where plants can grow.
But that's not all Deception Island is known for. It's also home to a large colony of penguins, as well as the remains of whales that were stranded there long ago.
These are just some of the things you'll see on an Antarctic cruise. So if you're looking for an adventure, this is definitely the trip for you.
10. You Can Never Photograph Too Many Penguins, But They Do Stink!
Many who travel to Antarctica come back with hundreds, if not thousands, of photos of penguins. And it's easy to see why—they're incredibly photogenic animals.
But what many people don't realize is that penguins actually have a bit of an odor. It's not too strong, but it's definitely noticeable when you're up close.
So if you're thinking of getting a photo with a penguin colonies, be prepared for the smell. But it's definitely worth it, because they're such amazing creatures.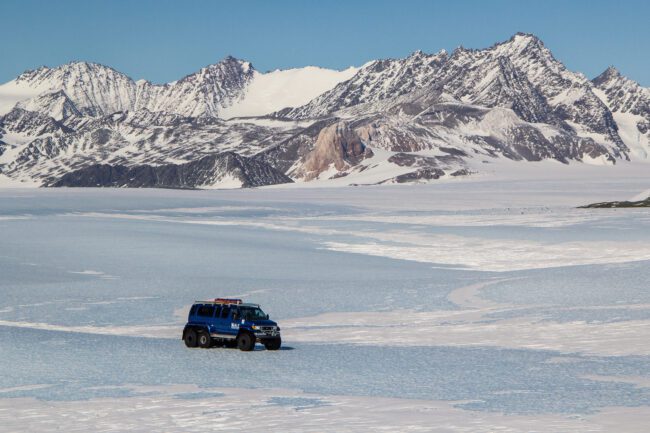 11. There Are No Roads for Cars in Antarctica—Just Snow and Ice
When you think of Antarctica, you probably picture an endless expanse of snow and ice. And for the most part, you would be right.
There are no roads or street cars in Antarctica—just snow and ice as far as the eye can see. This is one of the things that makes it such a unique and special place. If you venture to choice Antarctic camps you may have the opportunity to ride in an snow and ice-capable van!
12. You Might Not Get Seasick
Seasickness is the bane of most cruises, but you might be surprised to learn that it's not a problem in Antarctica.
Because of the way the waves move in the Southern Ocean, most people don't get seasick while they're cruising. So if you've been worried about this, you can rest assured that you'll be fine.
Of course, this doesn't mean that everyone will be immune to seasickness. But it's definitely less of a problem in Antarctica than it is in other parts of the world. If you are often affected by motion sickness, it is always best to come prepared just in case!
13. You'll Be Amazed by the Stars at Night
One of the best things about cruising in Antarctica is that you'll have the opportunity to see some of the most amazing stars in the world.
Because there is no light pollution, the stars are incredibly bright and clear. You might even be able to see the Southern Cross, which is a constellation that's only visible in the Southern Hemisphere.
14. Antarctica Is More Spectacular Than You Ever Imagined
Those who love wildlife, adventure, and natural beauty will find that Antarctica is the perfect destination. From the moment you set eyes on an iceberg to the time you see your first penguin, you'll be amazed by this incredible place. So if you're looking for a once-in-a-lifetime experience, an Antarctic cruise is definitely for you.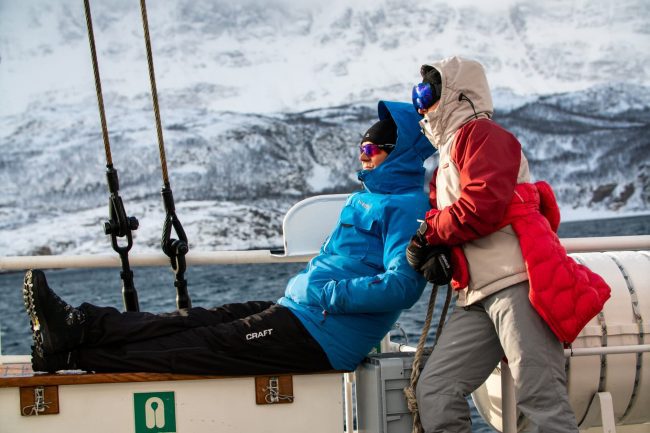 15. You'll Come Away From Antarctica With Lifelong Memories
If you plan a cruise to Antarctica, you'll find it is an experience you will never forget. It is a place of natural beauty and wonder, where you can see some of the most amazing wildlife on the planet. You'll come away from your trip with memories that will last a lifetime. So what are you waiting for? Book your Antarctic cruise today!
16. Cabins on the ship
So many folks ask us about the cabins on our ships. Let us just say, they are absolutely beautiful. Each one comes with its own private balcony, where you can enjoy the views of the Antarctic landscape.
Inside, the cabins are spacious and comfortable, with plenty of storage space for all your belongings. You'll have everything you need to make your cruise a truly enjoyable experience.
17. On-board entertainment
There's never a dull moment on our ships. In addition amazing excursions, we have plenty of on-board entertainment to keep you occupied.
There's a movie theater, a casino, several bars and lounges, and even a dance club. And of course, there's always plenty of live music to enjoy. You'll never find yourself bored even when you aren't out exploring.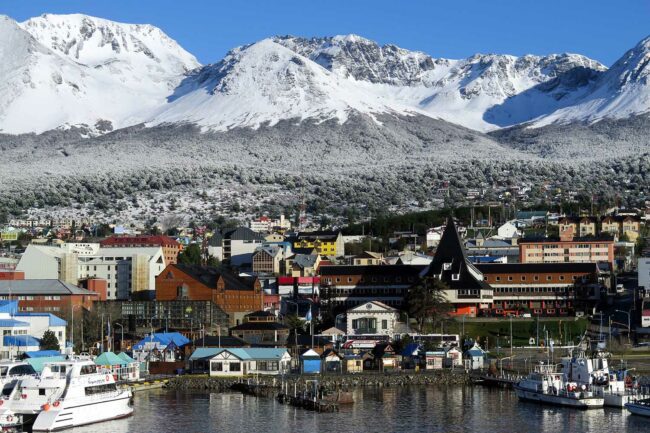 18. Days spent in port
Each day in port is filled with exciting activities. We offer a variety of excursions, from wildlife watching to glacier hiking.
Or you can just explore towns on your own. There's always something to do in port, and you'll never find yourself bored or without options.
19. Days spent at sea
Even though there's plenty to do on the ship, we also spend several days at sea during our cruise. This is when you can really sit back and relax.
You can take advantage of the ship's many amenities, or just enjoy the stunning views from your private balcony. Either way, you're sure to have a great time during your days at sea.
FAQs:
What are the different types of Antarctica cruises?
There are many different types of Antarctica cruises, from budget-friendly options to luxury expedition vessels. The most popular type of cruise is the small expedition ships, which carries around 100 passengers. These cruises offer a more intimate experience and allow you to get up close and personal with the wildlife and landscapes of Antarctic expedition. For those looking for a more luxurious experience, there are also cruises that offer larger ships with private balconies, spas, and five-star dining. No matter what type of cruise you choose, Antarctica is sure to be an unforgettable experience.
What should I pack for an Antarctica cruise?
When packing for an Antarctica cruise, it is important to keep in mind that the weather can be unpredictable. Be sure to pack plenty of layers, including a warm coat, gloves, hats, and scarves. You will also need comfortable shoes for walking on ice and snow. Don't forget to pack your sunscreen, as the sun can be strong even during the winter months. And finally, be sure to bring your camera to capture all the amazing sights of Antarctica.
What are the benefits of taking an Antarctica cruise?
There are many benefits to taking an Antarctica cruise. For one, you will get to see some of the most amazing and unique wildlife in the world. You will also have the opportunity to explore the stunning landscapes of Antarctica, including glaciers, mountains, and icebergs. Cruises also offer educational lectures and activities led by experts, so you can learn more about the history and culture of Antarctica. And finally, cruises offer a once-in-a-lifetime opportunity to see the Southern Lights.
Is an Antarctica cruise safe?
Yes, an Antarctica cruise is safe. The ships that operate in Antarctica are some of the most well-equipped and sturdy vessels in the world. They are designed to withstand the harsh conditions of the Antarctic expedition waters and have a crew of experienced professionals. In addition, all passengers must undergo a medical checkup before embarking on an Antarctica cruise.
What are some of the most popular Antarctica cruise destinations?
Some of the most popular Antarctica cruise destinations include the Ross Sea, the Weddell Sea, and the Falkland Islands. These areas offer some of the best opportunities to see wildlife, including penguins, seals, and whales. You will also have a chance to explore glaciers, icebergs, and mountains.
Conclusion:
We hope this overview of Antarctic cruises will inspired you to consider traveling to Antarctica for your next vacation! It truly is an unforgettable experience, and one that we would recommend to anyone with a desire for adventure! If you have any questions, or are interested in booking your own Antarctic adventure, please contact our team!